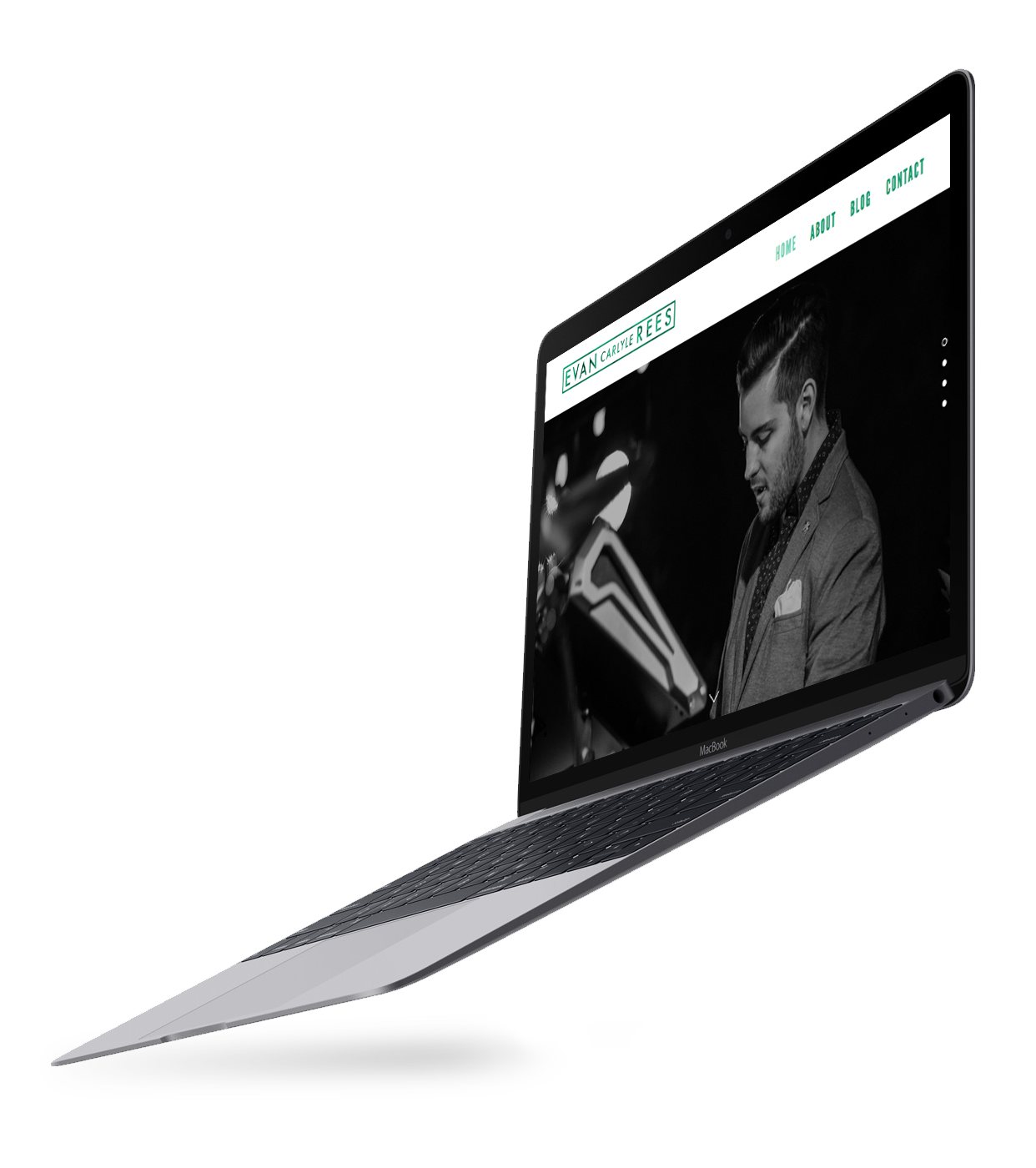 Evan Carlyle Rees
Evan is an incredibly talented pianist based out of San Francisco, CA. He asked for a very simple site that allows users to quickly find his recordings, videos, bio, and get in touch with him... while maintaining a professionally-designed touch.
The Key to a Great First Impression
In the music industry, having a professional, clean, and user-friendly website is absolutely key to standing out amongst the competition. Not only does it boost your confidence when handing out a business card, but it boosts your chances of popping up higher in more search results in your area... which turns into landing more gigs.
Let the music play
One of the main reasons many musicians invest in a great website is to showcase their recordings. On Evan's site, we added simple music players that separate his original works from his sideman credits. While he chose not to have the .mp3's downloadable, all it takes is one simple tweak.
Embedded Video Content
Being a recent college graduate, Evan wanted to showcase his senior recital to show some recent clips of him playing various styles and instruments. He just gave us the YouTube/Vimeo links and we made the videos work perfectly and look pretty.
Artistically Branded Mobile Views
As you might have noticed by now, ALL of our sites look great on mobile devices. However, a nice added touch we like to think sets us apart from the "other guys" is how we maintain the branding of the website by using custom color schemes, unique typography, and the client's artwork within all the nooks & crannies of our sites.
Simple, Yet Elegant Blog
It is still very true that one of the number one ways to drive traffic to any site is by posting valuable articles in a blog or journal. We added a blog to Evan's page, where we encouraged him to post about anything from his move to the Bay Area, to why jazz and cooking are similar. He is a great read!
Get In Touch
Are you a musician who needs a clean, professional website?
We speak your language.