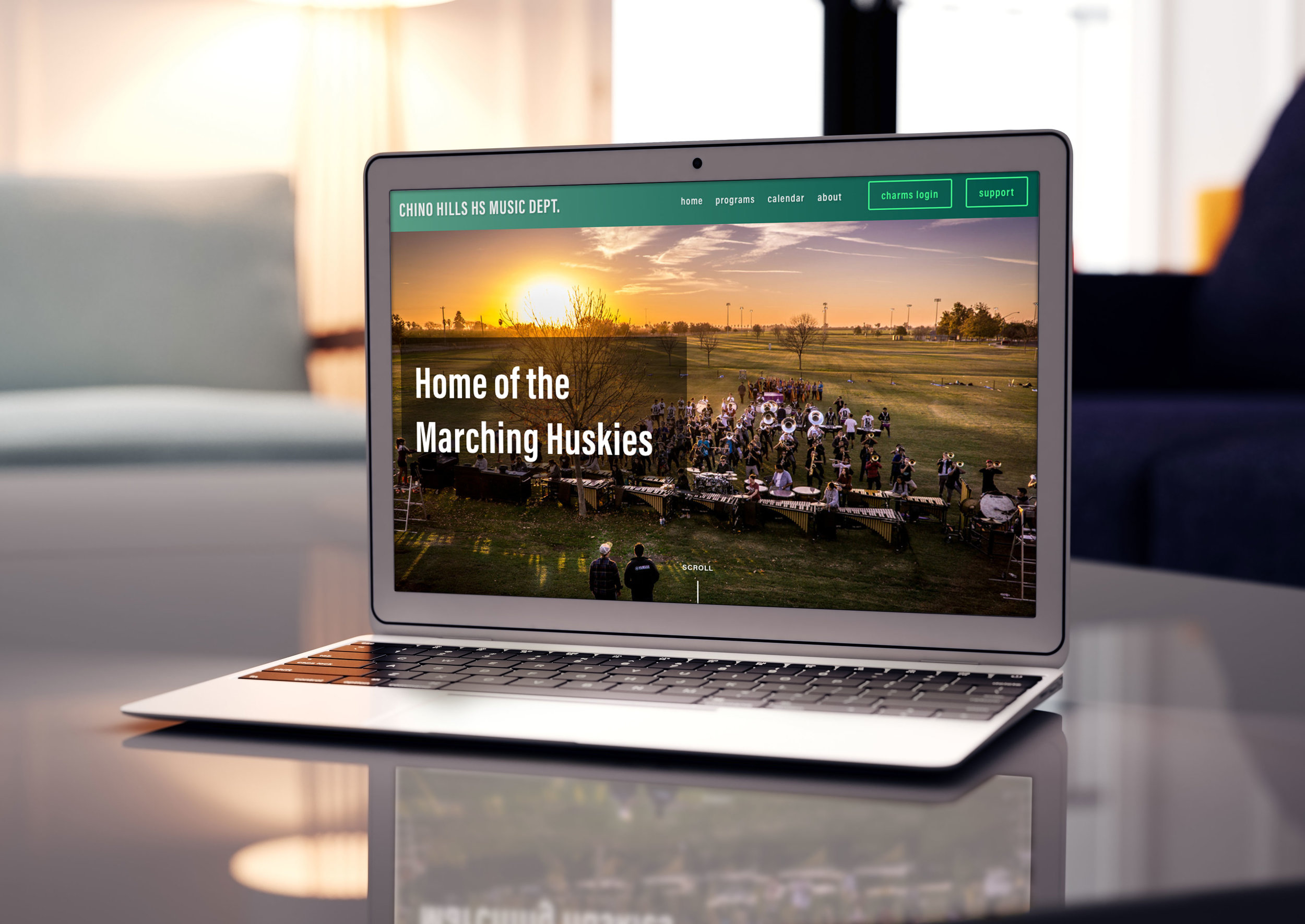 Not your typical high school site
Chino Hills High School is known throughout the music community as one of the most highly regarded high school music programs in the country. Their marching band, drumline, jazz band, and color guard have one multiple national competitions and are on the forefront of empowering high school students through the arts.
But running a program of this caliber takes more than a boat load of talent… it also takes a boat load of communication between students, parents, teachers and sponsors.
And while most high school band programs have some sort of website or Facebook group, prioritizing a great design often goes on the back burner. We wanted to change that, so the CHHS Music Department's website could match the quality of the musicians who comprise their seven incredible programs.
Before
As with most high school music programs, CHHS's site was built by a volunteering booster parent. They were lucky to have a parent spend the time learning how to put a functional site together, but after a few years of frustration using Wix, they reached out to us for a fresh new look.
After
We brought their website into 2018 by utilizing their large selection of high quality photos which really do all the talking while still injecting their school colors into the design. We also reimagined the organization of the site to make it as user-friendly as possible for their audience: the students, the parents, the teachers, and potential sponsors.