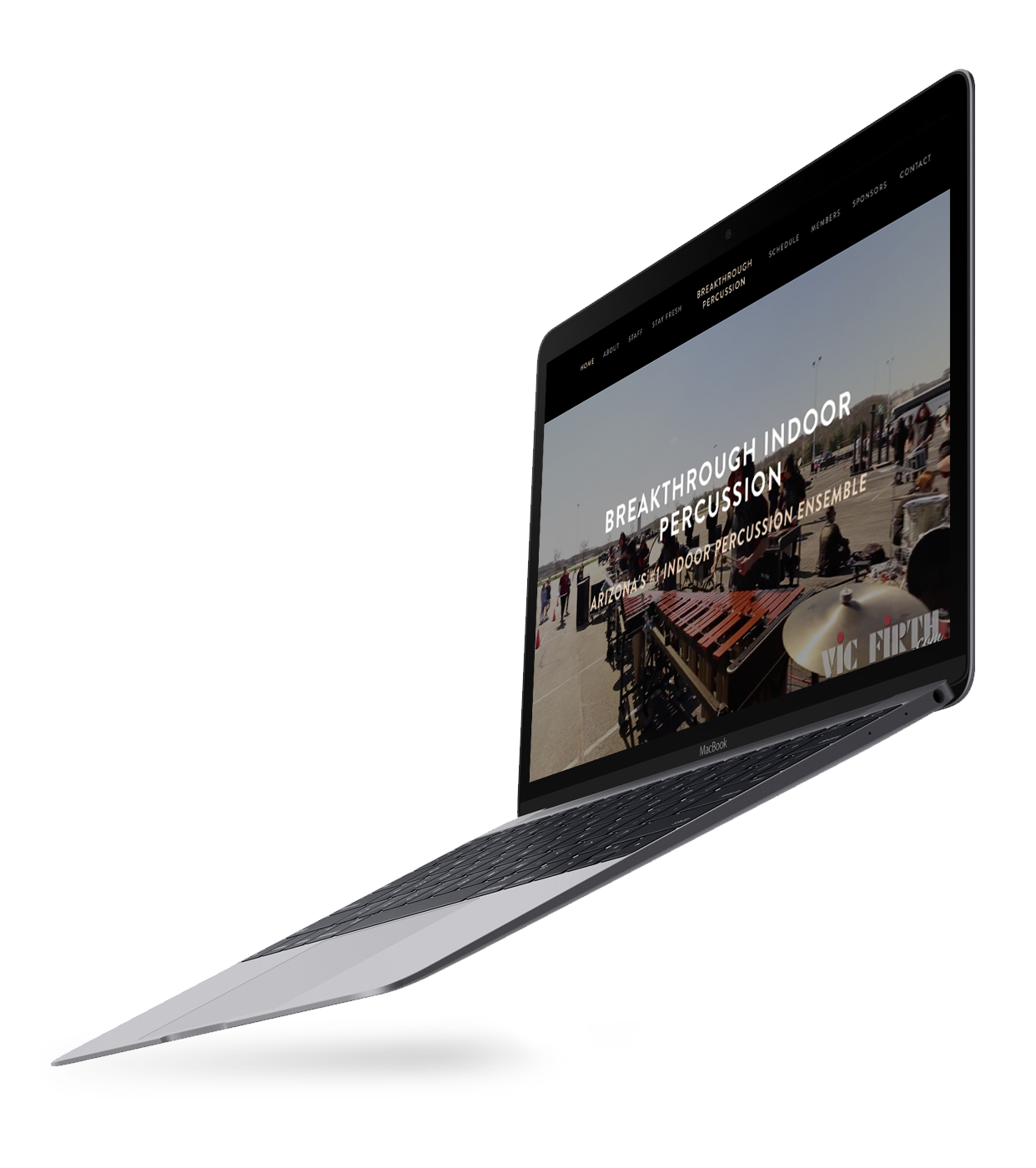 Breakthrough Percussion
A non-profit organization from Tempe, AZ that offers performance opportunity and world-class education to top youth percussionists.
The Organization's Organization
Running a non-profit, especially when it involves maintaining communication with dozens of members, can be tough. Breakthrough needed on an online solution to: make announcements, maintain a current schedule, collect donations, and showcase the work they do.
Smartphone Simplicity
72% of Breakthrough's yearly users visit the site on a mobile device. The site was designed with this in mind, so members and sponsors can easily find what they are looking for without zooming... ever.
Private Member Page
Breakthrough needed a password-protected page where they could post announcements, paperwork, and other assets behind the scenes. We added a simple calendar view so the members could keep track of the busy schedule, on any device.
Donation-Centric
At the heart of a non-profit organization is it's donors, so we added multiple "call to action" buttons for users to donate, along with a streamlined, in-house donation payment center, which gets deposited straight to Breakthrough, without outrageous processing fees.
Geared Towards Expansion
To grow a non-profit, spreading the word and informing potential members is imperative. With FAQ pages, simple contact forms that populate in Google Sheets, and the ability for the staff to maintain the site as simple as editing a word document, Breakthrough is primed to succeed.